Careers

Join our leading team
We recruit talented professionals from all around the world and provide them with the environment and resources they need to be successful leaders.
Scroll to
Our unique culture
Our environment allows employees to challenge themselves while celebrating their efforts and achievements. We foster a flexible and entrepreneurial culture that rewards curiosity, high-performance and acting with urgency and conviction. We trust our team members to take ownership and responsibility.

Entrepreneurial spirit
As industry visionaries, we're relentlessly committed to innovation. We source compelling, attractive deals. And only the ones we want.
Collaborative
We believe in teamwork, both internally and with our partners and investors. Together, we work to capitalize on unseen potential.
Ingenuity
We are deal architects who bring a bold vision to seizing opportunities, solving problems and creating value.
Excellence
We care deeply about creating value. That care is seen in the way we find opportunities, forge deals and manage assets.
Trust
We believe we have earned a reputation for unflinching honesty, integrity and humility. We want our investors, partners and tenants to know they can trust us to keep our promises.

A global organization with a growing footprint

Entrepreneurial culture with an emphasis on collaboration

Significant opportunities for growth and merit-based progression

Excellent exposure to senior leadership

Learning and career development opportunities

Industry-leading benefit package
Insight Day At Our London Office
Celebrating Our 2023 CoStar Acquisition Of The Year Award
Supporting Our Colleague At The Bisnow Chicago Women Leading Real Estate Event
A Slate EmpowRE Hike For Women In Real Estate
Slate Team Celebrating The Topping Out Of Junction House
Our 2022 Analyst Class At Training Camp
Our 15th Annual Slate Bowl Touch Football Tournament
Participating In A Charitable Golf Outing Benefitting Homeless Youth
Supporting The 2021 Real Estate Hold'em For Life Charity Challenge
Our Team Enjoying An Outing To The Roller Rink

Joe Pleckaitis
Chief Financial Officer, Slate Grocery REIT
Toronto
See Profile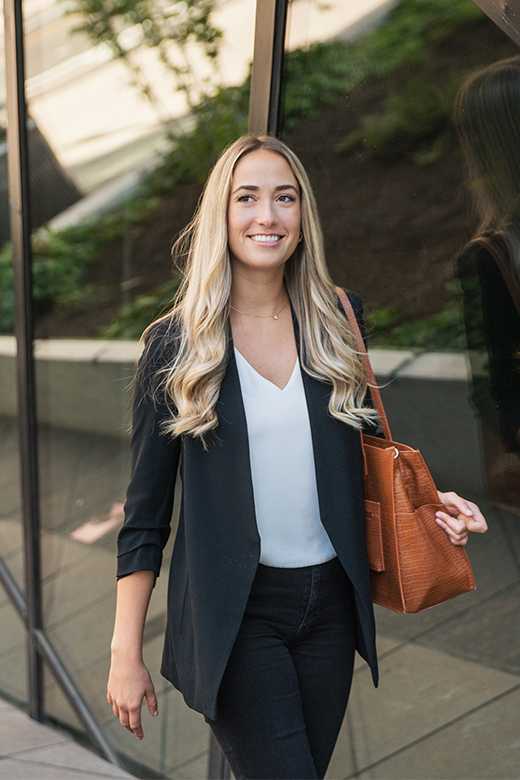 Sven Vollenbruch
Senior Vice President
Frankfurt
See Profile

Sayed M. Alaali
Senior Vice President
London
See Profile